Are you a welder looking for job opportunities in Europe? Read about welder Andrey's experience! He found a welding job in Estonia where he is treated with respect and enjoys a stable way of life. If you're also interested in working in Europe and don't know which country to choose, then we offer many job opportunities for welders in Hansavest Estonia, including metal manufacturing, construction, and shipbuilding industries.
Working as a welder in Europe – the good and the bad
Andrey came to Estonia from in 2015 and has been working for Hansavest, the largest international recruitment company in Estonia, since then. For many years, he has been working as a welder at a metal manufacturing factory. When he asked why he likes it in Estonia, he has many reasons to give: he likes the local peaceful life, the stable economy, and the friendly cultural space that makes staying in Estonia feel like home. Andrey is satisfied with the place of work and his personal manager, who helps him and supports him when he has any kind of questions.
Andrey has been working as a welder for many years, and he had a lot of ups and downs in his career. When he was living in Odessa in 2013 he saw that the working conditions were not good, so he decided to move to other countries in Europe to find welder work.
At one point, he was working in Poland, but the work environment was not very good. The supervisor did not treat Andrey and his colleagues with respect, and they often had to work long hours – and did not get paid for any overtime. The welding equipment they had to work with was old and broken, and Andrey felt that it was dangerous to use.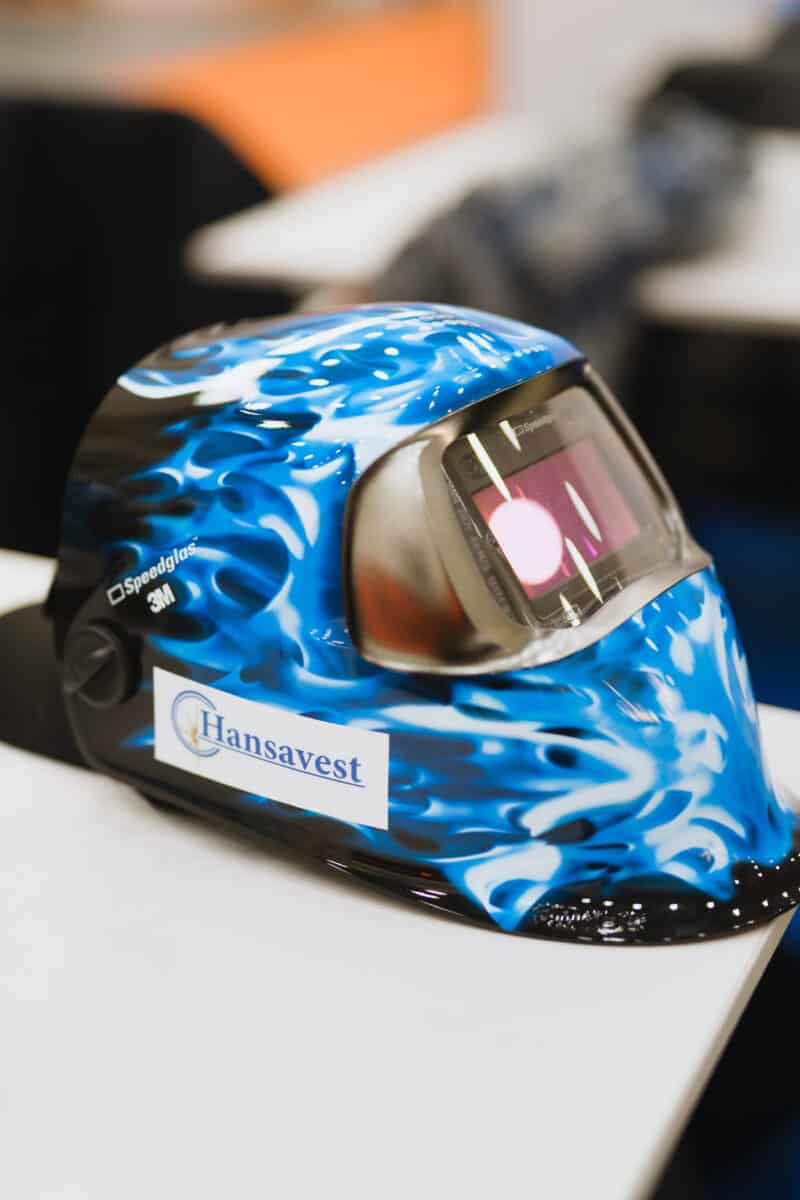 Then he moved to around other European countries, hoping to find a better welder job. But things were not much better in other places as well. The pay was irregular, and sometimes he had to wait many weeks to get his salary. This made it difficult for him to pay his bills and take care of his family. Despite the hard times, Andrey did not give up. He knew that he was a skilled welder and that he could find a good job if he kept looking.
Solutions came when Andrey tried to find a welder job in Estonia
Eventually, he found Hansawork where he could apply for a welder job in Estonia. He applied through Hansawork and some days later a recruiter from Hansavest contacted him and offered him a welding job. Now thanks to Hansawork he found his dream job and thanks to Hansavest he got to work at that dream job – he has been working as a welder in Estonia since 2015.
At his current job, Andrey is happy with the pay, the working conditions, and the equipment he uses. He feels respected by his personal manager and his coworkers. He has even had the opportunity to learn new skills and advance in his career.
If you are looking for a welder work in Europe, Andrey recommends Estonia and to apply for a job on Hansawork.
Whether you're an experienced welder or just starting out in the field, there are jobs for welders available in Estonia and other European countries. You can choose to specialize in MIG/MAG welding or work in in TIG welding, which is also in demand in Estonia.
Andrey is specialized in MIG/MAG welding, but with the free welder courses of Hansavest he will also train how to work with a TIG machine, because there is also a demand for these specialists in Estonia.
If you're interested in trying your hand at an Estonian metalworking company, check out Hansavest's job offers and apply today. Your dream job as a welder in Europe could be waiting for you!