"By profession, I am an engineer-technologist and I have worked in the following field: bread, macaroni, confectionery and food concentrates," Vasyl introduces himself. Now he is also experienced in metal work – with the help of Hansavest. "Factory work is largely the same and easy everywhere – so it was also easy to come and continue working in Estonia. Vasyl came to work in Estonia with the help of Hansawork in 2016. When he sent his work application through Hansawork, the recruiters of Hansavest contacted him soon after and offered him a job. After coming to Estonia, he wanted to learn new skills – in metal work. So he went to a sunny Estonian city – Pärnu – where the Hansavest Training Center is located. There he learned the skills to work as a CNC operator. This training was for free and now Vasyl has many different skills which helps him always get a stable job position in Estonia.   
People who want to learn metal work are very welcome
Vasyl did not directly plan to work in Estonia, but he wanted to change his life and try something new. It happened that a friend who was preparing to go to work in Estonia shared Hansawork homepage with Vasyl. After he sent his job application, a recruiter from Hansavest contacted him. The recruiter described the working and living conditions, and also asked about Vasyl's work experience. Vasyl liked the conditions and they began to formalize the employment documents.
"It wasn't difficult to make the decision to go work in Estonia," Vasyl recalls confidently. He traveled from Ukraine to Estonia by bus. "I was met by Kristjan, the manager of the Hansavest Training Center. During my stay, I was accommodated in an apartment, where I had a nice feeling, as if I was staying with my grandmother. They recommended me to rest before the skill training day. Next day they welcomed me into the CNC operator training program."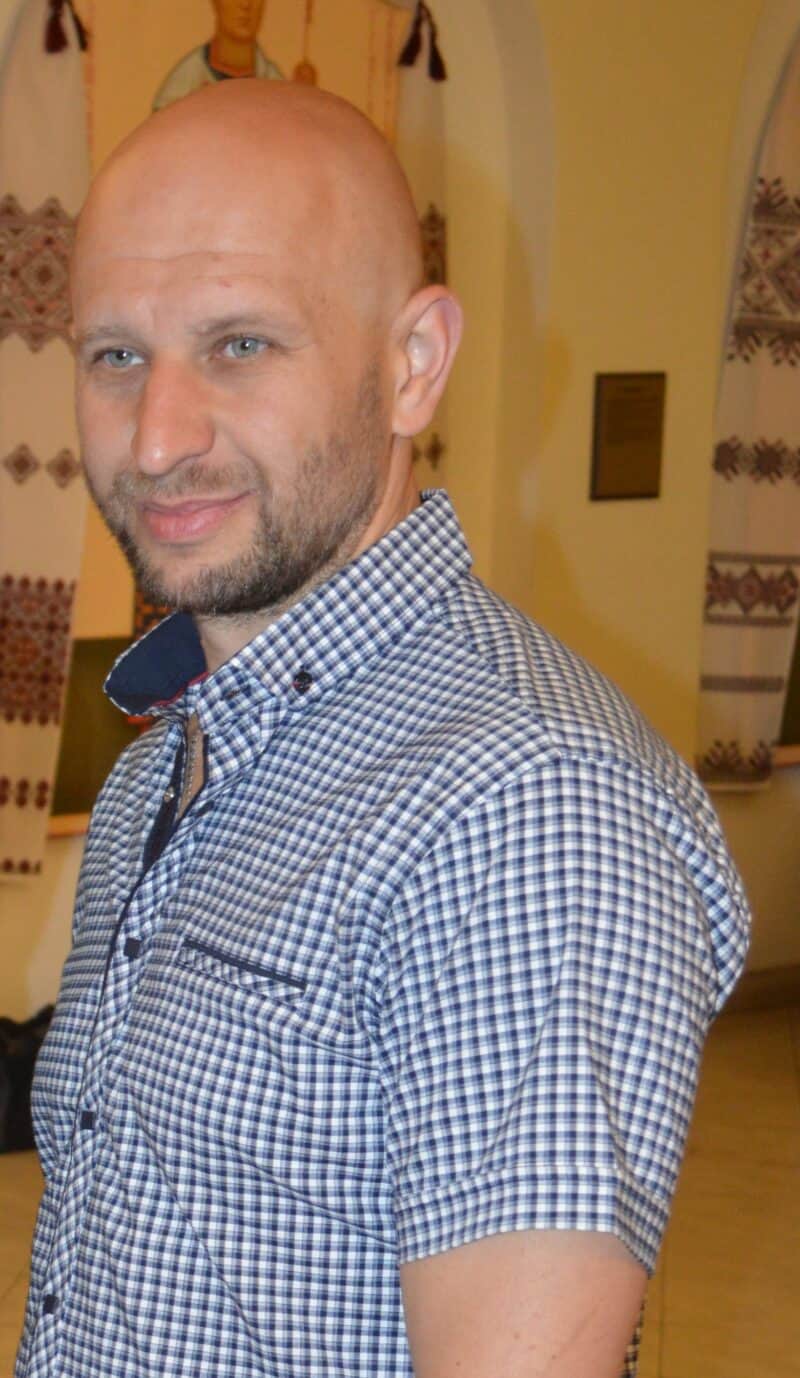 Metal work in Estonian production companies
Hansavesti found Vasyl a job as a metal grinder at the Lasertool factory, where parts for the energy and automotive industries, Volvo and Scania cars are manufactured. Among the tasks there, Vasily liked grinding smaller black metal parts. "I arrived, listened to the order, turned on the computer and calmly did the work. Everything was in order and stable," the man describes. At the Lasertool metal work factory, work is carried out in modern working and utility rooms. The work schedule suited Vasyl well, because when the morning shift ended at 2:30 p.m., there was still half a day of daylight in the summer. During that time, he enlisted himself to one of Hansavest's free metalwork course – to get skilled as a metal CNC operator.
Perks of a metal worker in Estonia – the ease of life
When he arrived in Estonia in 2016, Vasyl's first surprise was that the city buses run according to a fixed schedule even late at night, and it was easy to drive home from the factory. Pärnu seashore and the city center are located near Vasyl's living space. In this living accommodation of Hansavest employees, he is the head of the household.
Vasyl likes going to the beach and fishing. He has often spent time in the beautiful places of Estonia, enjoying the fact that the opportunities of the country's capital are only a few hours' drive away. "Actually, I enjoy being on the road. While living in Estonia, I have visited St. Petersburg, which was my long-time dream, I have spent weekends in Riga and Vilnius. Compared to the street scene of Lithuania and Latvia, Estonia seems to be a more technologically developed country." In previous years, he also drove a 1,000-kilometer journey from Pärnu to Lviv in order to visit his parents and spend time with his teenage son.
Is it good to do metal work in Estonia?
When asked if it is good to work in Estonia, Vasyl answers: "If I am already working here, then everything is fine. I just came here and told the management of Hansavest about my plans. I need a home and a job that allows me to be happy and live the way I want. And they made it possible – I am happy now."
"There are three things that a person can watch endlessly – how water flows, how fire burns and how other people work," the man tries to remain cheerful. "The situation when a person does not want to do something is much worse than when he does not know how. If a person who doesn't know how, still tries to do it – he develops. Everything is in your own hands." Vasyl is grateful that by working for Hansavest in Estonia, him and thousands of other metal workers can have a stable work position and financially support their loved ones.