Tinatini is cheerful Georgian woman, who use to live in Rustavi near Tbilisi for a long time. She had an Estonian childhood friend living there. Her friend moved back to Estonia and shared her experience about the small Nordic country – it was all very positive. Then Tinatin's family also became interested in working in Estonia. With the help of their friend, they applied for a job on Hansawork page. And after a couple of days, Hansavest recruiters contacted them and they were offered a job. "My husband and I discussed for a few days and made the decision to go abroad to work," recalls Tinatini. 
Everything that is promised is also delivered
Tinatini and her husband work in an Estonian company called Rapala. Rapala – like many other companies – ask for new workers from Hansavest – that is how Hansavest helped Tinatini to get a job in Rapala. This company produces fish lures. The production of which requires knowing different work techniques. "My husband dyes lures and already earns a good salary. I stick details on the lures and luckily my work speed starts to improve", explains Tinatini. The colleagues have not noticed the competition between the employees. New co-workers are willingly taught work tricks, friendly introduction to the local living conditions and recommended cheaper shopping places. If there are questions, you can always get answers from the personal managers of Hansavest. "We have come to Estonia to work and hope to earn a better salary. It is important to us that our work is respected and that is why we chose to work for Hansavest," the husband and wife agree.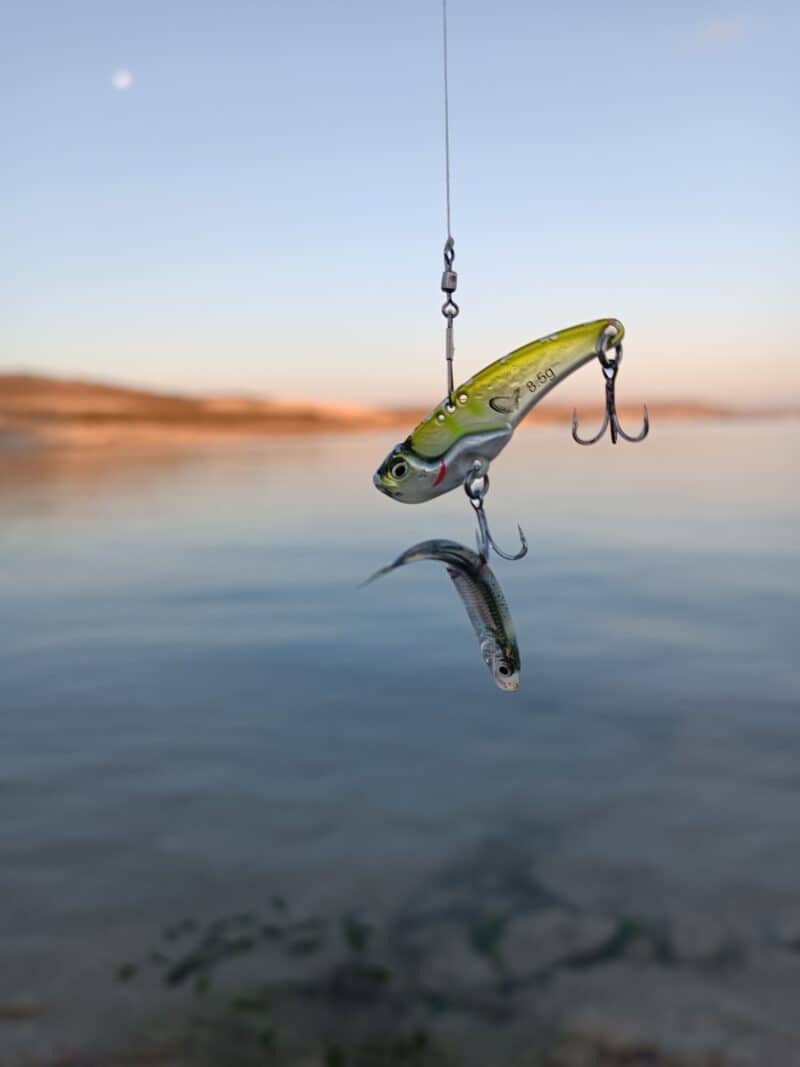 Life by the Baltic Sea
When they arrived in Estonia, they had previous travel experience, but it was also helpful to watch the videos of Estonia which were made by their friend. "We arrived in Estonia on February 21, 2022. We were offered an apartment by Hansavest, but we didn't use it, because my friend invited us to stay at her place," recalls Tinatini. When the friend moved to another residence, the spouses rented her previous residence. This cozy little wooden house is located near the beach in Pärnu. Two other young men live in the same apartment on the second floor, with whom they share the rent. The kitchen and bathroom are shared, and you can relax on the spacious sunny balcony and admire the well-kept flower gardens.
The bus stop is by the house and grocery stores are within walking distance. The usual spices are purchased through a local Georgian restaurant, and the food you like is prepared at home. Weekends are spent in the company of a friend's family, Georgian music is listened to on YouTube and news is found on social media. "Fortunately, there is an Orthodox church in Pärnu and we have managed to communicate with the priest, which is a lot of support," says Tinatini. The grandmother takes care of the younger son, who goes to school in his home country. The older son is currently studying law and plans to complete his master's degree in the Estonian university town of Tartu. The family communicates daily via the Internet.
What they have noticed about Hansavest and the Estonian people
"Most people go to work from Georgia to Germany, France or Spain. Less is known about Estonia," Tinatin's husband explains: "When they hear in Estonia that we are from Georgia, they communicate with us very warmly – in the same way as we receive guests. The residents of the of Pärnu are used to people from other places. We didn't expect such a nice reception from Hansavest and from everyone who lives here – everything is going well."
Fortunately, Tinatin remembers the Russian language well from her school days, which is taught in Estonia. She is an interpreter for her husband, and expressive gestures and a happy mind are also helpful in communication. "My colleagues and my friends teach us Estonian words. I have already studied language courses to learn this language with interesting intonation," says Tinatini. Her and their husband have recommended Hansavest job positions to their circle of friends. Recently, a group of people interested in welding courses from Georgia started studying at the Hansavest Training Center.