Oleksandr, educated as a civil engineer, previously worked as a designer and prepared manuals for CNC machine tools. He also made drawings on the computer, according to which metal molds were made for making rubber products and for the food industry. At one point, Oleksandr realized that something had to be changed to improve his life. "Работа оператором ЧПУ в Естонии," Oleksandr wrote in an internet search and found a Hansawork CNC operator job, in a factory that produces electric motors, transformers and industrial robot components.
Applying for a job is made easy
"When our son turned 4 and my wife finished her college, I was able to travel further to earn money." While searching for a job on the Internet, Oleksandr found Hansawork and he remembered he has an earlier idea that he might want to visit Estonia someday. So he applied for a metal CNC operator job. "Before I started traveling to Estonia in 2021, I had a job interview with the recruiter on the phone. We put into place to where I will travel to and what work I will start doing."
That's how Oleksandr got a CNC operator job in a company named Kolmeks, located in the town of Viljandi. Kolmeks production company has been operating in for 20 years. The factory is equipped with modern equipment and manufactures high quality components for mechanical engineering assembly plants in Scandinavia and Poland.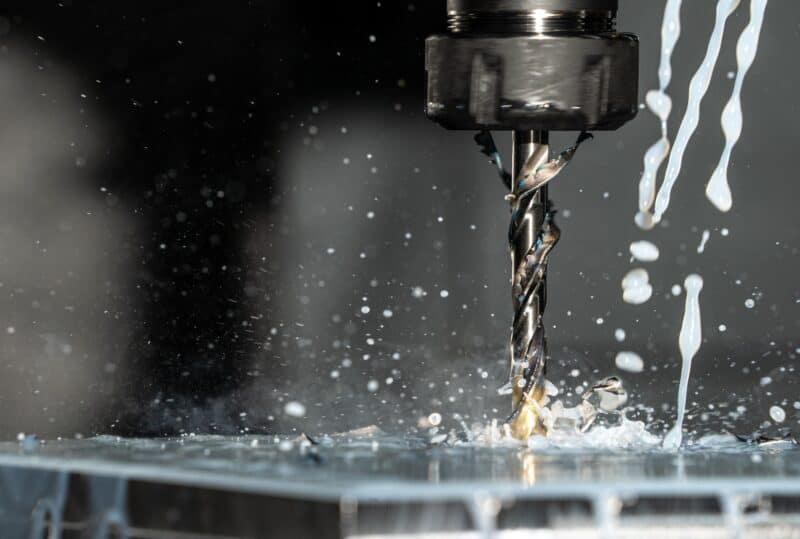 The duties of that kind of CNC operator job include setting up a machine tool, manufacturing parts according to drawings, and checking the quality of products. The work is done in shifts, wages are higher than the average for the area, worker safety and working conditions are well taken care of.
What is it like to live in Viljandi?
"In the past, people in my circle of  friends traveled mainly to Poland and the Czech Republic for work. When I told my friends that I was going to work in Estonia, they wondered where this country was located. When I explained that it is one of the Baltic countries, they understood," says 32-year-old Oleksandr.
He likes the town of Viljandi, which is much smaller than his hometown Pokrov. Many people in Viljandi speak Russian, so communication is easy for Oleksandr. Hobby schools, sports halls and a theater operate in the city. By Lake Viljandi there are bathing beaches, an outdoor swimming pool with a jumping tower, boat rental and ball courts. Every year running competitions are organized around the lake, children also cover their distances either walking, running or in a carriage. There is a lot of parks and forests. And the distances between locations (supermarket, cinema) are short. Oleksandr lives in one of the apartments of Hansavest employees. A food shop and a bus stop are located nearby. It is good to drive from Viljandi to visit other beautiful places in Estonia, everywhere you can get back home nicely in the evening.
How working in Europe can sometimes have risks
In the past, Oleksandr has had bad experiences with getting a job in Europe. He says that you have to avoid recruiters and employment companies who could take advantage of you. He confesses that when he arrived in Estonia, he was already prepared that there will be a bunch of problems with the new job and the new living space. He had bad experiences in other countries, where he learned that he cannot trust everyone. That fear followed him when he applied to work in Estonia. He admits, that such fear was not necessary in Estonia. Everything Hansavest promised to Oleksandr he got 100%.  So Oleksandr was happy that everything – including the CNC operator job – was organized in a honest way. "I work here among good people, there have been no conflicts. In Estonia, everything is simple, one-two-three-done!" Oleksandr also confessed that he would like to live in Estonia with his family, because life here is just so stable and peaceful.