Open job for woodworkers and woodwork specialists
We are seeking a skilled and experienced woodworkers and woodwork specialists to join our wood industry team in Estonia. The woodwork jobs are open in Estonian woodwork manufacturing company – many different jobs for different level of skills. The successful candidate will have a strong understanding of woodworking tools and techniques, and also is hard-working and has great communication skills.
Here is how our system works:
✅Hansawork helps you apply to work in Estonia
✅Hansavest looks over your application and finds you work in Estonia
Typical woodwork tasks:
Read blueprints and drawings to understand project tasks
Create woodwork projects, including cabinets, shelves, furniture, and other wood pieces
Operate different woodworking tools, such as saws, routers, drills, and sanders
Cut, shape, and join wood pieces using hand tools and machinery
Co-operate with supervisors about work amount and quality
Keep a safe and organized workshop and job site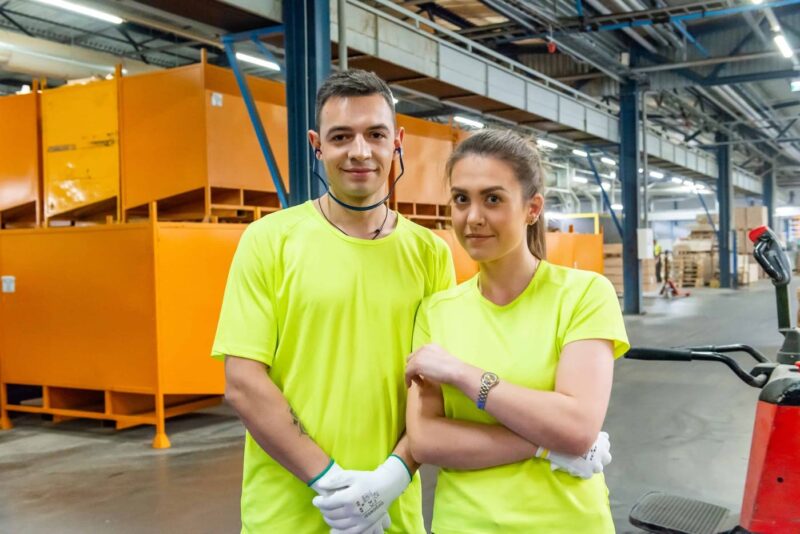 Woodworkers and woodwork specialists who want to apply to work for Hansavest should:
Have experience in woodwork, but this is

not

a demand
Be ready to work in shifts, and on weekends
Know how to read blueprints and technical drawings + knows how to woodworking tools or machines*
Have strong attention to detail and problem-solving skills
Have good communication skills
Be able to lift and carry heavy objects, stand for long periods of time
Be ready to learn woodwork skills on site
*If you are motivated and a good learner, we can also offer you free professional training
What do we offer for woodworkers and woodwork specialists?
Stable and regular income*
Help with work-travel permits and documents
Cheap housing – kitchen, washing machine, living space with bed, and everything necessary
Free transportation to-and-from work
Free high quality work equipment
Modern, warm, well-lit, safe and clean working environment
Work without a language barrier – everyone knows at least Russian or English
A personal manager who can support you when you have questions about work and living
Free skill testing and free training
No recruitment fees, our recruitment service is for free
*Salary will be based on the tested skill level and work motivation of the worker
If you are a talented woodworker or a woodwork specialist with a passion for woodwork solutions, then apply for this great job offer below. We offer stable and regular salary, transportation compensation, a supportive team environment, and opportunities for growth and professional development.
"*" indicates required fields