Open welder jobs in Finland & Estonia: TIG, MIG/MAG or Shipbuilding welding
We are seeking experienced welders to join our welding team in Finland and Estonia. We offer great pay (up to 15 € / hour) and a lot of benefits. As a welder, you will be welding on different projects using the MIG/MAG or TIG welding process. You can work on different projects – depending on the level of your skills. You can work in metal industry companies that produce metal parts and structures for ships around the world.
Here is how our system works:
✅Hansawork helps you apply to work in Finland or Estonia
✅Hansavest looks over your application and finds you work in Finland or Estonia
Typical welders work tasks:
Set up and operate MIG/MAG or TIG welding equipment to weld metal parts
Read and interpret welding blueprints, drawings, and specifications
Use the correct selection of welding equipment, consumables, and gas mixtures for each job
Perform welds according to the specified weld procedure and welding parameters
Keep welding equipment in working order
Follow all safety guidelines and procedures
Co-operate with other welding team members to ensure projects are completed on time
Communicate with supervisors, managers and coworkers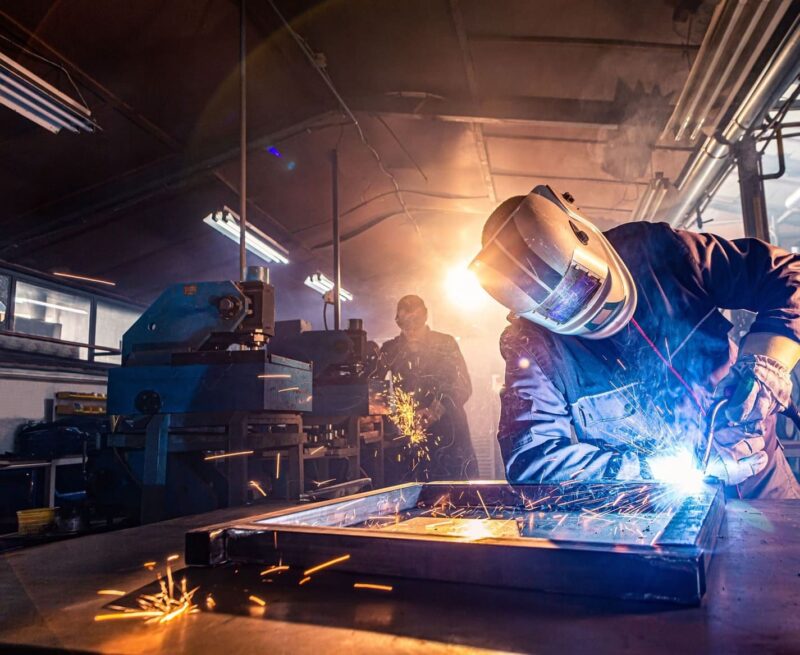 Welders who want to apply should have:
Minimum of 3 years of experience in TIG or MIG/MAG welding
Welding experience in ship building industry is a great bonus
Ability to read and interpret welding blueprints, drawings, and specifications
Know different welding techniques, equipment, and materials
Know welding safety procedures and practices
Good communication and teamwork skills
Physical ability to lift heavy materials and stand for extended periods of time
If you are a skilled welder with a passion for welding and are able to do quality work, then apply below. We offer competitive pay, benefits, and a supportive work environment.
What do we offer for welders in Hansavest?
Hansavest helps and supports its employees. You will get many benefits:
Stable and regular income*
Cheap housing – kitchen, washing machine, living space with bed, and everything necessary
We will help organize your local transport
Free high quality work equipment
Modern, safe and clean working environment
Work without a language barrier – everyone knows English
A personal manager who can support you when you have questions about work and living.
Free skill testing and free training
No recruitment fees, our recruitment service is for free
*Salary will be based on the tested skill level and work motivation of the worker
"*" indicates required fields